NORTH-TELANGANA ECONOMIC TRANSFORMATION
(N-TET) INTERNSHIP
Last date to apply : 11:59 pm (IST), 29th May 2022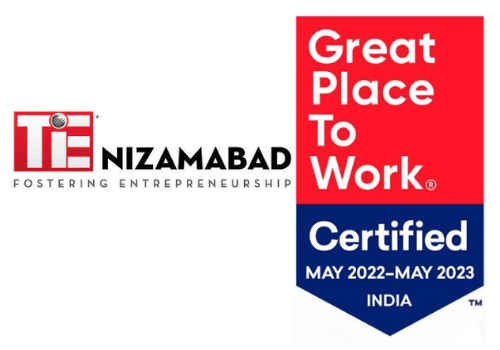 North-Telangana Economic Transformation (N-TET) Internship by Kakatiya Sandbox is a 6-month long (extendable by another 6 months) program to bring in young and energetic professionals with lots of creative ideas to work for the economic transformation of North Telangana.
We are inviting people who are interested in economically transforming North Telangana that comprises of districts Adilabad, Nirmal, Nizamabad, Kumuram Bheem Asifabad, Jagtial, Kamareddy, Karimnagar, Mancherial, Rajanna Sircilla, Siddipet and Peddapalli. The interns are poised to be in a position where they could evangelize bringing investments, develop local ecosystem, connect with Government stakeholders, share best practices, enable networks etc for the economic transformation of North Telangana. If this excites you, please read ahead!
Profile/Skills Required:
You are an Indian Citizen/someone who has the right to work in India
Degree: Formal degrees are not mandatory
Both freshers and experienced candidates can apply (prior work experience is not mandatory)
You have a collaborative mindset
You are ready to learn, relearn and unlearn
You have creative bent of mind and willing to get hands on
You are willing to walk that extra mile to contribute towards the welfare of the people of North Telangana
Roles & Responsibilities of an Intern:
The intern is required to work with the core team of Kakatiya Sandbox in designing and implementing specific projects by taking complete ownership from conceptualization to execution.
Strategizing processes for the development of Economic Ecosystem of North Telangana.
Handling Media and Communications for North Telangana Economic Transformation (NTET).
Contributing to the conceptualization and execution of processes and systems for K-Hub Design and Innovation center.
Internship details:
No. of positions: 3-5
The role is a full-time position (with a contract of 6 months) based out of Nizamabad district in Telangana with possible travels to other parts of Telangana.
Compensation: Rs. 15-20k/month.
Upon successful completion of the Internship, the Interns will receive a Certificate signed by our founders.
Timeline
Last date to apply - 11:59 pm, 29th May, 2022.
Date of announcement of shortlisted candidates - 14th June, 2022.
Date of Joining – 04th July, 2022 (Flexible).
Have any questions?
Call: 948-689-9453 or write to talent.ks@dfmail.org