LEaders Accelerating Development
Complaints….Starts with THEY, Solutions starts with I.
ABOUT LEAD
The LEaders Accelerating Development (LEAD) Program of Deshpande Foundation, Hubballi, Karnataka fosters innovative and entrepreneurial thinking within college students by exposing them to social issues and by encouraging them to volunteer their time and effort into the community. Through the unique platform provided by LEAD, more than 39979 students from more than 192 colleges throughout Karnataka, Maharashtra, Telangana, Andhra Pradesh and Punjab are implementing bold solutions to small and big problems in their communities while simultaneously building their self-confidence and developing important leadership skills. LEAD believes in shaping the youth's personality to be a great human by building the LEADership qualities. This process involves several aspects. With numerous concepts to support the leadership growth and entrepreneurial ability among college youth, LEAD organizes value addition programs and various events to mark its achievements.
WHY THE PROGRAM
LEAD ignites their latent talent to come up with creative solutions. LEAD is an incubator where innovation meets implementation, knowledge meets experience, social issues meet solutions and efforts meet impact. LEAD has helped bridge the gap between an idea and its implementation and serves to accelerate development.
WHO ARE THE BENEFICIARIES
HOW TO JOIN
Give Missed call to Enroll into Lead on 080-470-91456
Create the Profile
Download the LEAD App from the Play store
Login with your Mobile and ID
Submit your Initiatives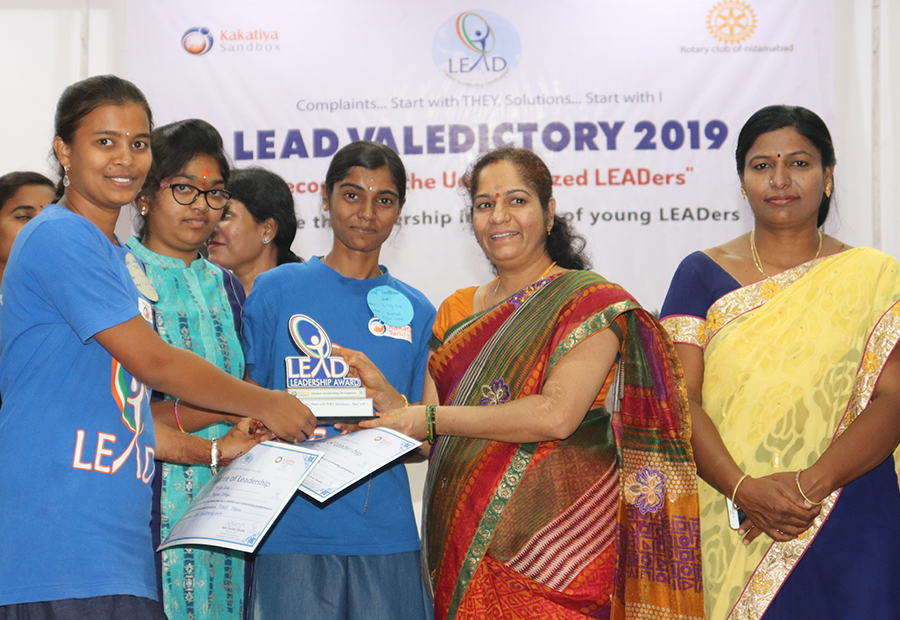 Leadership training and skills development.
Ability to be a change maker in the society rather than a complainer.
Access to funding and support for eligible project ideas.
Opportunities to be recognized and awarded for the initiative and leadership skills.
Scholarship for LEAD Prayana and LEAD Leadership Program who meet the setopportunities to attend and be showcased at annual Yuva Summit.
Role Model sessions and Exposure visits for the promising leaders.
Internship opportunities for the deserving students.
Students stand different and unique after taking up the initiative.
Workshops, Training and the Exposure visits to enhance the student which the country is in need of.
Through the process, students would have the personality development and leadership.
Development and the problem solving attitude in them by being a LEADer.
0
+
Students trained in the workshop